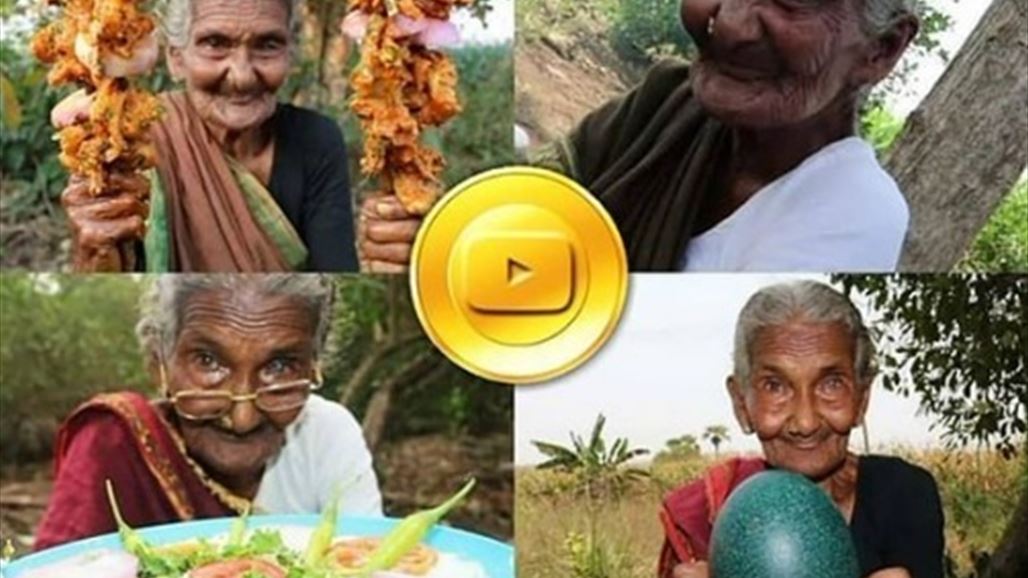 / Baghdad
The Indian perennial Mastanama, the world's largest Utopar, died at the age of 107.
Mastanama has millions of fans thanks to her cooking training programs and video clips that she posted on Country Foods on YouTube.
Mastanama's grandson built the canal in 2016, so his grandmother would cook the dishes while she was sitting in the field, and the final dish was served on banana leaves.
The number of subscribers to the channel "Country Foods" more than one million subscribers.
Mantanama was born in Andhra Pradesh and is believed to have been 106 years old in 2017, although she did not receive a birth certificate to prove it.
The news of the death of Mastanama was announced on YouTube through the publication of videos of her funeral rituals.
YouTube Andra Pradesh . ,