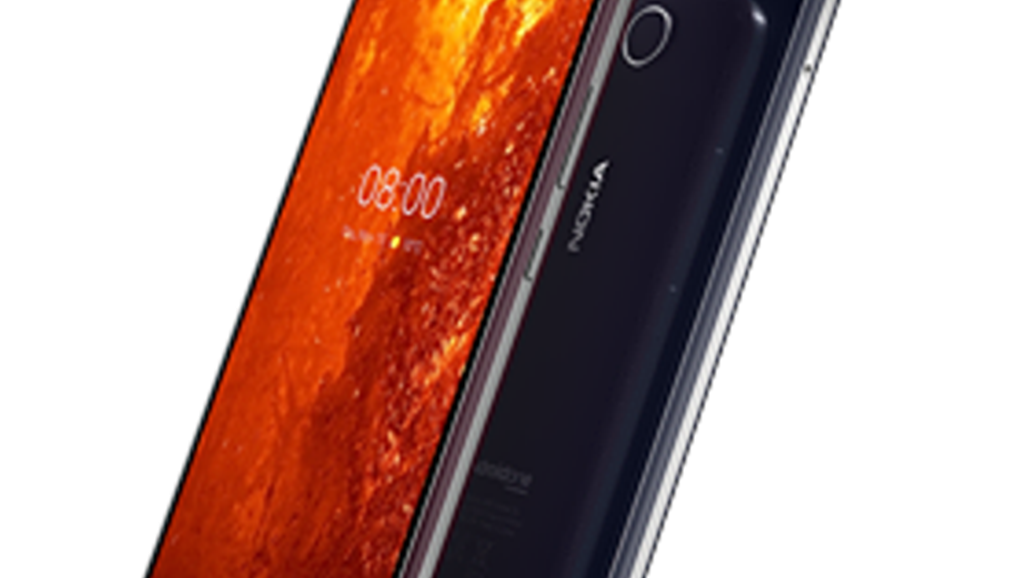 / Baghdad
HMD, the world leader in Nokia devices, today announced the launch of the latest addition to its range of high-value mobile phones with Nokia 8.1, offering a three-dimensional imaging and recognition of the nervous system with a silky touch.
The Nokia 8.1 is expected to be a resounding success with a stunning imaging experience thanks to the industry-leading Zeiss imaging sensor, the Optical Image Stabilization System, and enhanced screen technology with improved film viewing experience with high-resolution color reproduction to contrast even under Bright sunlight while the slide set ensures smooth performance for up to two days after a single charge.
Nokia is offering an exceptional battery with a long life in Iraq
Best cheap phones in 2018
The phone works with the latest Android system innovations with Android 9Pay with the latest innovations and creative out of the ordinary.
"We have seen great success in the high-value handset category so that every smart phone we introduce in this category continues to deliver new, first-class experiences," said Joho Sarvicas, Chief Product Officer, Nokia. In this category by delivering faster performance with a first-class processor, a leading sensor, an optical image stabilization system and Zeiss optics for superb picture quality in low-light conditions and new screen technology. "
"We want to give the user top-notch experiences and hope that they will agree with us that Nokia 8.1 embodies the distinctiveness of engineering at a great price close to affordable," said Sarvicas.
The performance of the Nokia 8.1 phone produces superb images in low-light conditions due to a perfect combination of software and hardware. The high-sensitivity basic camera features a large 1 / 2.55-inch sensor and 1.4 micron pixels larger pixels to capture the light better for richly detailed images.
The 20 megapixel front-facing camera allows you to capture silve images at night, improving the amount of light you can capture by combining four pixels into one giant pixel. You can also shoot movies like professionals using 4K video and you can live moments again Thanks to Nokia's high-definition stereo surround sound recording system.
The screen is the best experience whether you are outdoors in bright sunlight or in a dimly lit room, whether playing games or watching video.
The new phone can visualize and recognize the nervous system in a three-dimensional way, or create a layout of the place as you walk around the house, or even accumulate pieces of wood at the dining table, but without the need to rearrange after the collapse of the tower.
The Nokia 8.1 phone is designed with equal attention to the material, quality of manufacture and structural integration expected from a Nokia smart phone as well as being a true embodiment of European design style.
The phone features a very solid aluminum frame with a center of aluminum cast in efficient use of materials. Using the elegant contrast between curved glass, polished metal and a silky finish, its unique design has been enhanced in color with a dual anodic treatment of the same coating that Nokia fans liked on the Nokia 7 Plus, reflecting the smoothness of the handset and a bold statement about His ability to cope with daily life.
The Nokia 8.1 phone is the first Nokia phone pre-loaded with the operating system "Android 9 Pie" launched. He joins the group of Nokia smartphones belonging to the family, "AndroidOne", with an excellent storage capacity and long life of the battery and three years of monthly security patches and major updates to the operating system OS.
Patrick Harb, General Manager, HMD International Middle East and Iran, commented: "Our goal is to create the best user experience for Nokia phone lovers. Nokia 8.1 is one of our best devices this year." Offering them a smooth experience. "
The Nokia 8.1 phone is available in three color combinations: Silver Blue, Copper Metal and Iron Metal from February 3, 2019 at a retail price of $ 365.
Nokia . ,